The Midwest Food Bank (MFB) began in 2003 on the Kieser Family Farm in Bloomington, IL. It was founded with a vision to provide industry-leading food relief to those in need while feeding them spiritually. With 11 locations across the United States and internationally, the organization distributes over $23 million worth of food to 2,000+ nonprofit organizations each month. With this amazing volume, the organization is heavily dependent on volunteers. There are 800 volunteers for every paid MFB staff member.
We are thankful the MFB Georgia division selected Peachtree City as the home for their location and opened in 2011. With 5 employees and an abundance of volunteers, the MFB Georgia division serves over 320 different nonprofit organizations in 6 states from 56 counties. The 42,000 sq ft facility on 4 acres is owned by the organization and gives away over $1.5 million in food every month. Acting as a wholesaler, the MFB Georgia division partners with soup kitchens, churches, food pantries, and other organizations serving the community.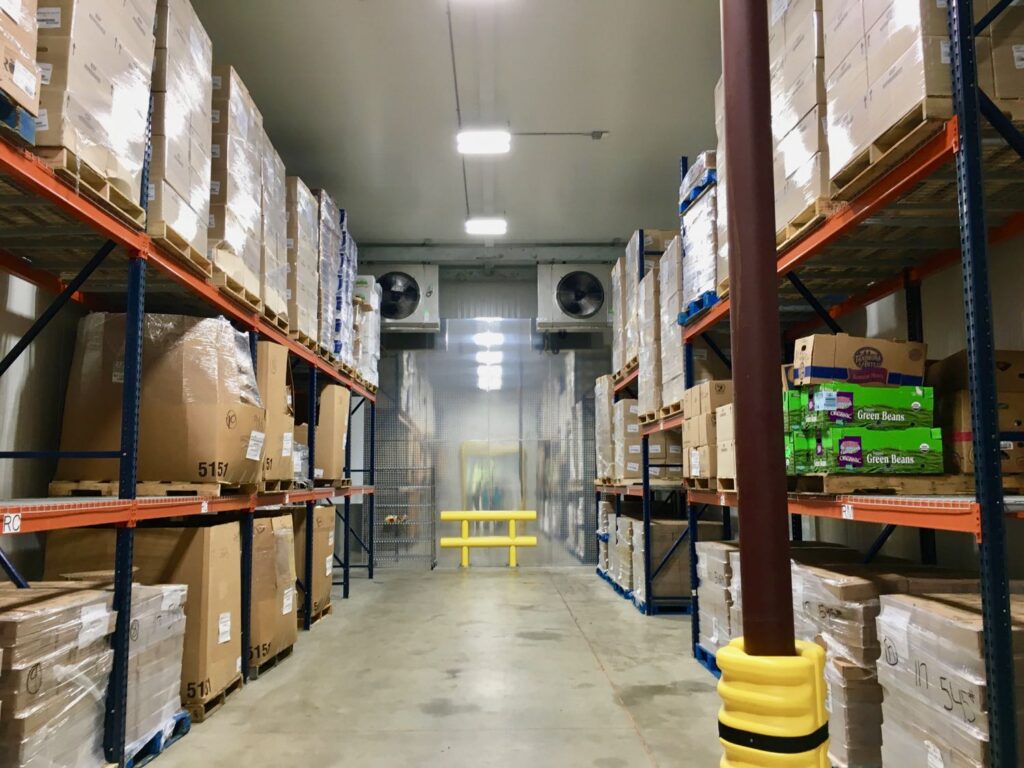 Southtree Commercial Principle, Chuck Ogletree, and his team have worked with the MFB Georgia division on projects and renovations over the years. The Southtree team completed an expansion that involved adding a 5,000 sq ft building with two loading docks and a 3,600 sq ft storage warehouse in 2017. The MFB Georgia division had prayed for years for a large-capacity freezer/refrigerator and in June 2019 they launched a campaign to build the cold storage unit. In 2020, Southtree Commercial completed the renovation and addition of a combined 3,500 sq ft refrigerator and freezer that holds close to 12 semi-loads of food. The first truckload of fresh produce was put into the new refrigerator in early October.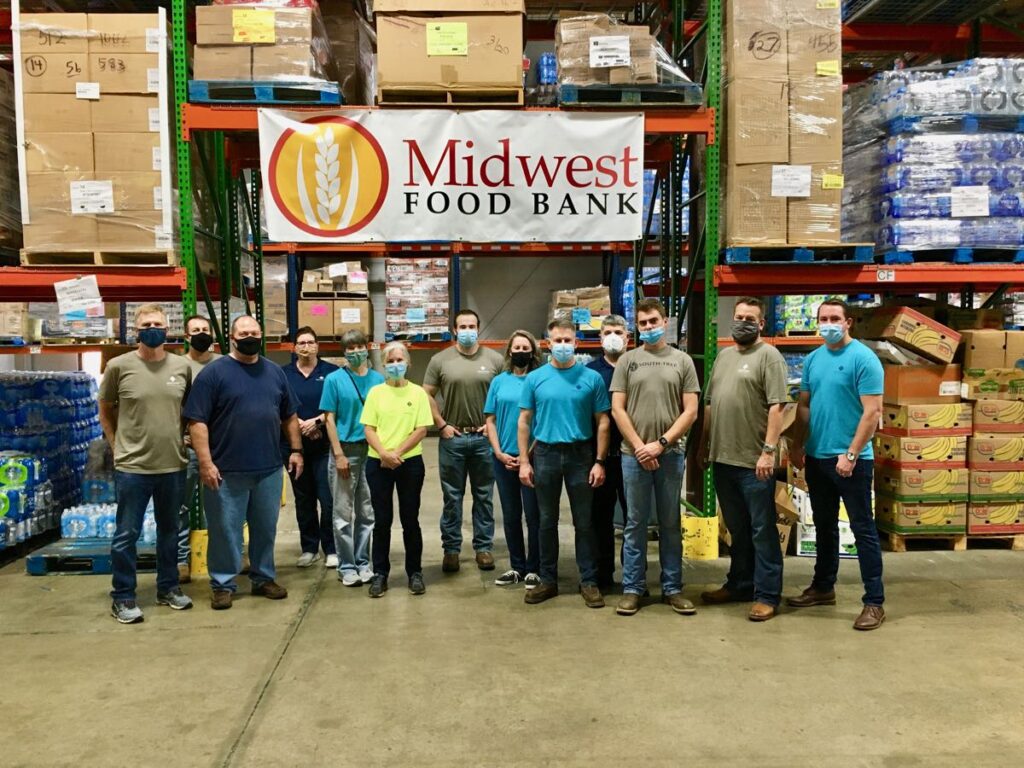 Several employees on the Southtree Commercial Construction team were able to experience the new freezer and refrigerator when they volunteered on October 23rd at the facility. After the team completed a canning project, MFB Georgia Division Executive Director, Will Garner, took the team on a tour and they walked into the freezer and refrigerator which is about the size of three school buses. Garner discussed with the team how the freezer and refrigerator will have a huge impact on changing lives. Prior to the cold storage addition, the organization had to turn away truckloads of free cold storage foods. With the ability to store cold foods, MFB can now provide their partner organizations with more healthy and nutritious foods. The MFB Georgia division is extremely excited to serve their partners with produce, meats, cheeses, and a variety of fresh foods.
The food donated to the MFB Georgia division comes from major national manufacturers, distribution centers, various local food drives, and individual donors. They are always in need of more local and regional food partners. If you have connections in the food distribution or restaurant business, reach out and connect them with the MFB Georgia division. Whether you want to donate, volunteer, or be a connector, you will be blessed for sharing with others. If you choose to tribute your donation, they will send the honoree a personalized card letting them know about your donation.