Over the past few months, we have had the opportunity to fill some new and existing positions. Building on the strength of our team, these employees bring a diverse skill set and energy to their roles. Learning about their passions and interests is inspiring and uplifting. We are excited to share some information about each of them below.
HEIDI HAMILTON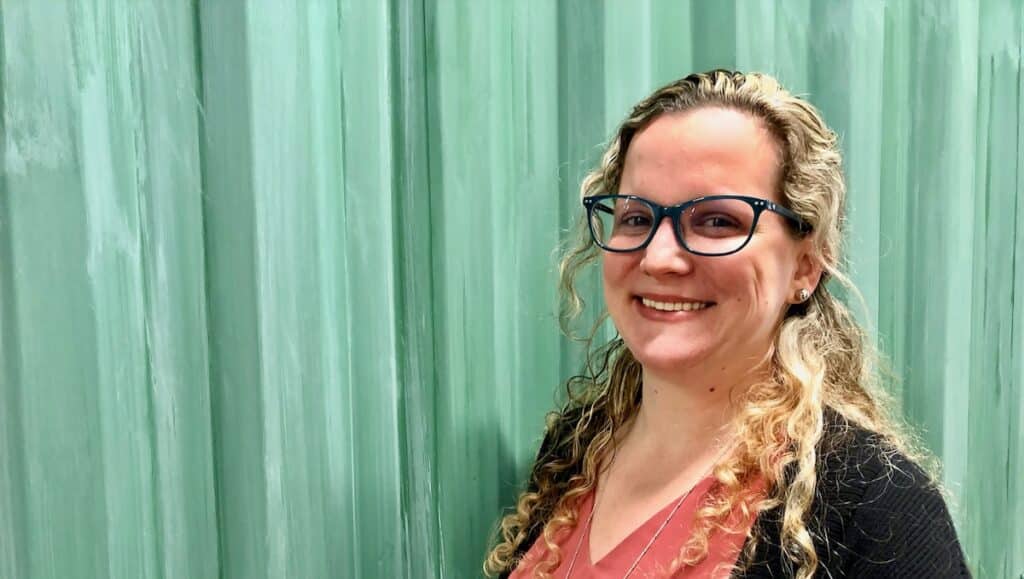 Heidi Hamilton joined the Southtree Commercial Property Management Team in December 2021. With over 16 years of combined experience in residential and commercial property management, Heidi is a great asset to the Southtree team. In her role as Property Manager, Heidi manages our property management team and provides support to tenants across all our properties. Heidi truly provides service with a smile and is eager to help others and tackle challenges with them.
Where did you grow up? Hallandale Beach in South Florida.
What college did you attend and what did you study? She received her Bachelor's Degree in Criminal Justice from the University of Phoenix. She also studied Mental Health Counseling at Capella University.
Favorite Sports Team: Miami Dolphins Football Team.
What is your secret talent? Singing, dancing, and public speaking.
Favorite Quote? Attitude is everything!
What makes you smile? Spending time with family. Heidi has three children (Christian, Matthew, and Deanna) and one granddaughter (Elena).
What do you enjoy doing when you are not at work? Blogging, writing, and sharing her experiences to help others. Heidi became a mother at the young age of 17 and she has a valuable perspective. Her daughter, Deanna, received a liver transplant when she was less than a year old. Heidi blogs about her daughter's journey and enjoys connecting with other parents that have a similar journey. She answers questions, provides guidance, and gives encouragement to their situation.
What motivates you? Heidi is very goal-oriented and she has several goals she wants to accomplish since relocating to Georgia and one of them is getting her Georgia Real Estate License. She has her Florida Real Estate License and she is ready to work on her license here in Georgia. Once she receives her Real Estate License, she would like to work towards completing a Real Property Administrator (RPA) course. With her growth mindset, Heidi is focused on continuous learning and working towards achieving her goals.
QUINCY BURNS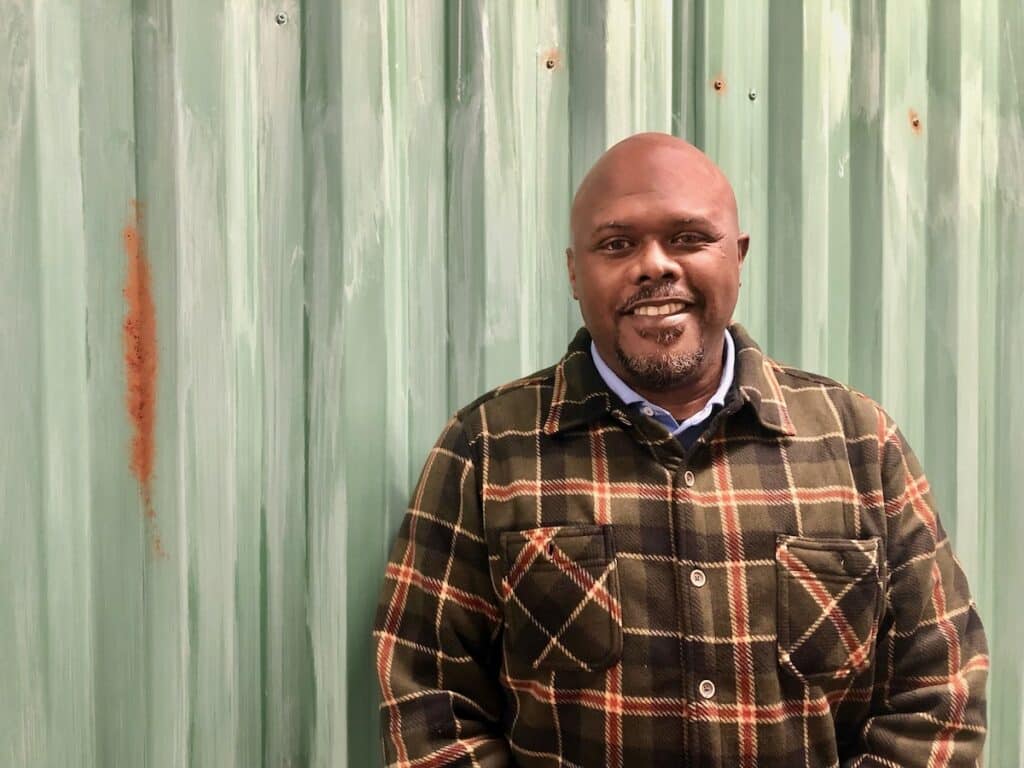 Quincy Burns, Chief Building Engineer, joined our Property Management team in January 2022. Quincy has extensive experience in management, maintenance, and engineering roles. From being a Construction Manager in his father's construction business for 18 years to serving in the hospitality industry for 20 years, Quincy is accustomed to leading a team and providing exceptional customer service. His pleasant demeanor, diverse skillset, and strong communication skills make him a wonderful asset to our team.
Where did you grow up? In a small town of St. Charles, Missouri on a farm. He has lived in Georgia for over 20 years.
Previous Work Experience Accolade: When he began working in the hospitality industry he started as a Bellman, and his skill set was quickly noticed and he advanced through the company. At age 25, he was the youngest African American to be the Director of Engineering at Marriott.
Family: He has three children (two daughters and one son), and he has six grandchildren. His youngest daughter (age 22) had a liver transplant when she was 13-years-old. She is one of the top sellers at Amazon, is also a musician, and will soon be a music teacher. His oldest daughter has a career in teaching, and his wife is a retired teacher.
Education: Quincy has a BS in Drafting from the University of California in Los Angeles, CA, a BA in Business Management from St. Louis University in St. Louis, MO, and an MBA in Business and Economics from Clayton State University in Morrow, GA.
What do you enjoy doing when you are not working? He loves to hunt! He was a Boy Scout also!
JACOB GRADY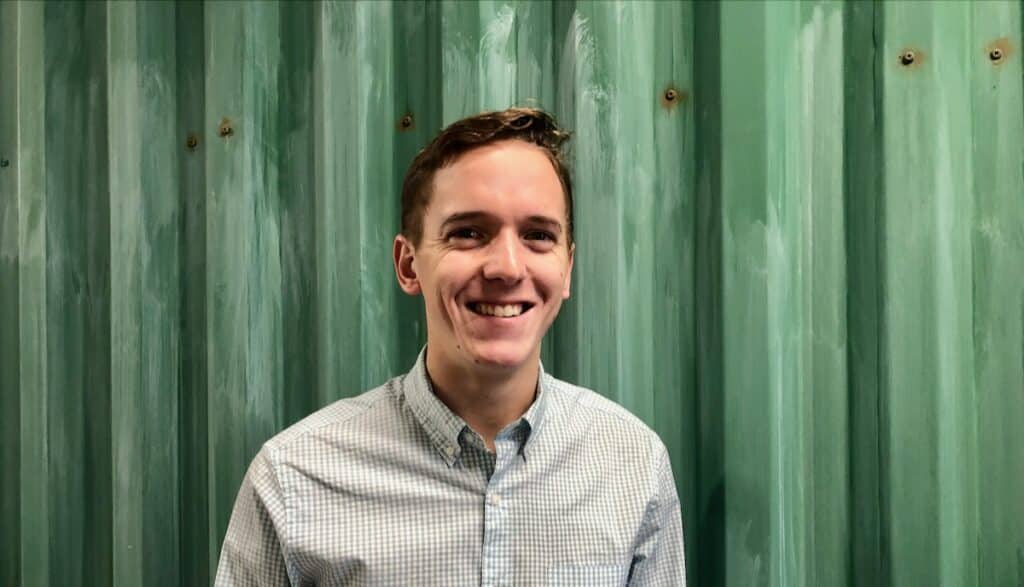 Jacob Grady joined our team in January 2022 as an Assistant Preconstruction Manager. He has been learning his role very quickly and is making an immediate impact in helping our preconstruction team. From contacting subcontractors to submitting permit applications, Jacob is diving into the details. He is enjoying talking with our trade partners, touring job sites, and being involved in projects from the start. Having the opportunity to see the tangible product in the end, a completed structure/building, is something Jacob enjoys being a part of and is a fulfilling process to experience.
Education: A recent graduate of Liberty University in Virginia, Jacob studied Business and Project Management. He attended Trinity Christian High School in Sharpsburg, GA and he grew up in the Fayetteville/Peachtree City area.
Were you involved in any extracurricular activities in High School or College? He played basketball and soccer at Trinity Christian High School and was on the ski team his first year at Liberty University.
Favorite Vacation Spot: Beaver Creek in Colorado
Favorite Food: Pizza with Pepperoni and Pineapple
Pets: Two dogs, a Pit Bull/Lab mix named Tyler, and a Teacup Yorkie named Bella.
What do you enjoy doing when you are not working? Playing golf and going to the lake to wakeboard or wakesurf.
Exciting News: Jacob will be getting married in April 2022. He met his fiancé, Jenna, during his first year at Liberty University. Congratulations Jacob!
CONNOR DUNN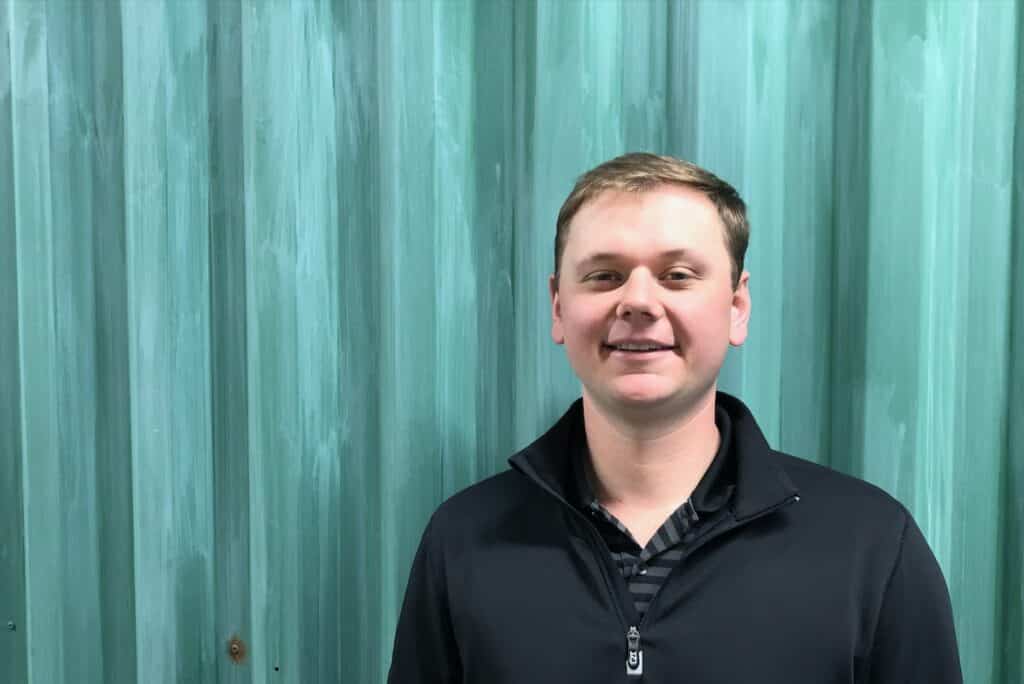 Connor Dunn joined our team in February 2022 as a Project Manager. Connor grew up in Newnan, GA, and graduated from Newnan High School. He is a graduate of Auburn University where he majored in Building Science and minored in Business Administration. In his previous work experience, he was an Assistant Project Manager on hotel projects in Jekyll Island, GA, and Huntsville, AL. We are pleased to welcome Connor to our team!
Favorite Hobbies: Playing golf and cooking BBQ. He enjoys trying new recipes.
Any personal goals you have set for yourself this year? To run 365 miles by the end of the year. Ask him about his progress!
Favorite Meal: Brisket
What are you reading? The Terminal List by Jack Carr.
If you could pick up a new skill in an instant, what would it be?
Something music-related or to make pottery.
What boundaries have you set to ensure you unplug from work?
He and his wife schedule activities during the week and on the weekend to visit with friends and to keep a work-life balance. Connor is an Assistant Baseball Coach at Newnan High School.
CHARLIE OGLETREE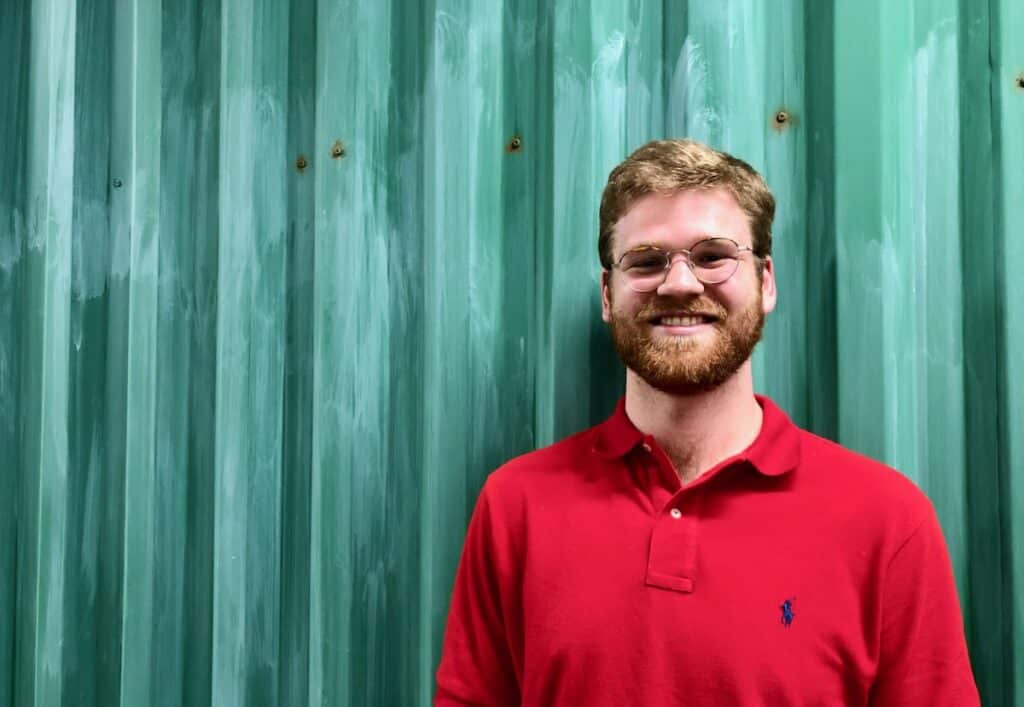 Charlie Ogletree was another addition to our team in February 2022. We are glad to have Charlie back on the team. Charlie spent many of his summer breaks over the years working with our interior construction team. In the summer of 2020, Charlie did an internship with us where he began learning the business side of our divisions in preconstruction, construction, and development. He is continuing to expand on that experience in his new role as Associate Operations Analyst. From learning the interworkings of our software programs to contacting subcontractors to creating detailed spreadsheets to assist with estimating and project scheduling, Charlie enjoys the variety in this role.
If you could pick up a new skill in an instant, what would it be?
Electric Guitar. Charlie is building an electric guitar from scratch and he is close to completing it. Make sure to ask him about it!
What's your favorite way to get in some exercise? He enjoys running and strength training. He works out every morning and in the evening. His exercise routine is one of the ways he releases stress and maintains his work-life balance.
What's one of your favorite books? The Way of Kings (this is the first book in The Stormlight Archive series by Brandon Sanderson)
What's something new you've learned about yourself in the last year?
He has a strong determination to accomplish what he puts on his mind. He has known he was determined but has seen this more clearly over the past year.
Education: Charlie graduated in December 2020 from UGA with a dual major in Finance and Real Estate. He is also a graduate of McIntosh High School in Peachtree City, GA.
Favorite Game: Wordle. Charlie likes the challenge of this web-based game to guess each day's five-letter word in the least amount of tries.
JUSTIN HULON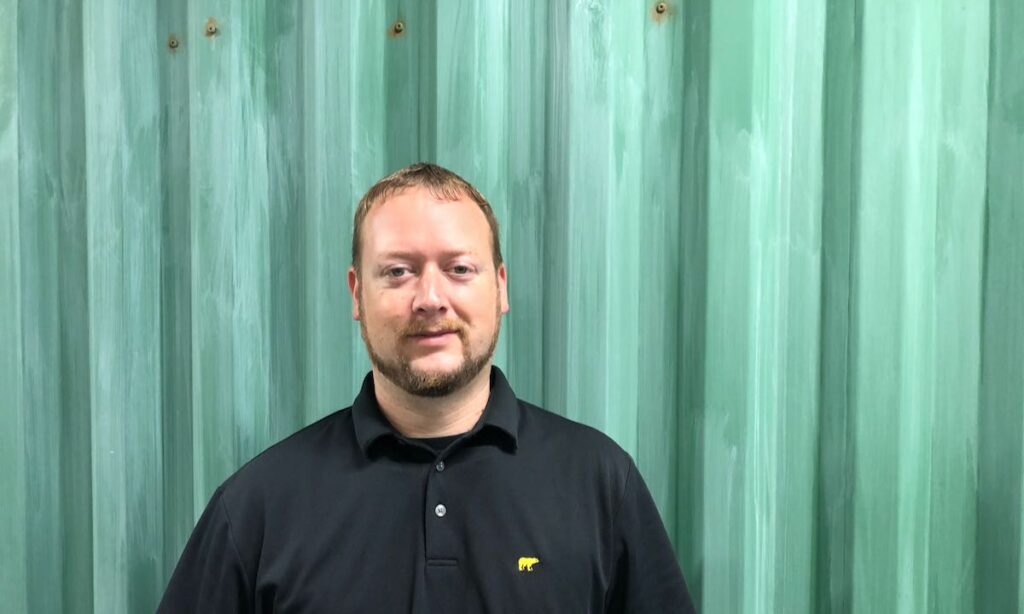 Justin Hulon joined our Property Management team in March 2022. He grew up in Griffin, GA, and attended Griffin High School. Throughout his youth, he traveled to numerous states with his father who worked in the construction industry. Being exposed to the field of construction at a young age, Justin was able to learn from his father and others in various trades. From metal fabrication to construction to building engineering, Justin has a well-rounded mechanical and technical aptitude. We are excited to have Justin on our team as a Building Engineer.
Education: After high school, Justin attended Universal Technical Institute in Texas where he completed studies in the field of Collision Repair and Refinishing Technology. He graduated from the program in eleven months and at the top of his class.
Work Experience: Justin worked in his father's business, Hulon Construction, LLC, for close to 10 years. Justin wore multiple hats in the small business as he handled estimating, project management, and supervised job sites. For six years, Justin was a Building Engineer at Spalding Regional Hospital and he worked as a Plant Operator for a sister hospital, Sylvan Grove Hospital in Jackson, GA where he oversaw all construction and renovations and handled day-to-day repairs. As an entrepreneur, Justin enjoys rebuilding engines for boats, ATVs, lawnmowers, and other vehicles in his own small business.
Any hobbies you would like to share? Justin enjoys spending time with his 12-year-old daughter and 9-year-old son. He likes to go on trips with his kids and take them to the lake to fish. Playing golf and hunting are also some of his hobbies.
What motivates you? His kids are his top motivator! He is also heavily motivated by taking something that is broken and in disrepair, restoring it, and bringing it back to life.
CRISTIAN NURSE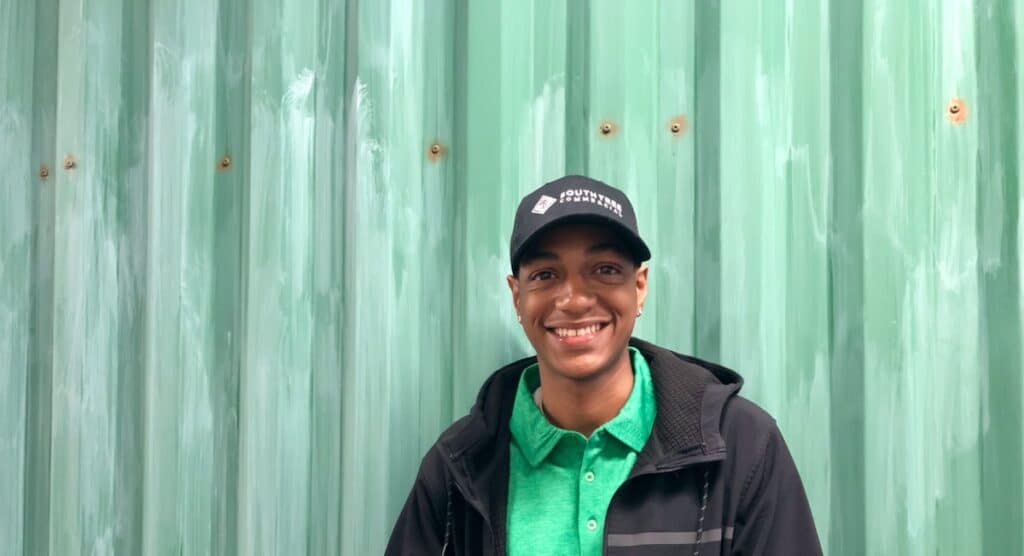 In April 2022, Cristian Nurse joined our Property Management team as a Building Engineer. Cristian was born in New York and has lived in various cities in Georgia since he was five years old. He currently resides in McDonough, GA. Cristian has been attending Clayton State University studying Criminal Justice and he also has an interest in Computer Science. He is enjoying learning his new position and we are excited to have him on our team.
Favorite Food: Pizza (without olives and pineapple)
Pets: Two dogs, one is a Lab/Pit Bull mix and the other is a Chihuahua.
If you could pick up a new skill in an instant, what would it be? To play the Piano.
Favorite Hobbies: He enjoys playing video games on his PlayStation and attending movies with his friends.
Favorite Color: Blue
Cristian has a very welcoming smile. When you see him, if he is not smiling, ask him to smile!